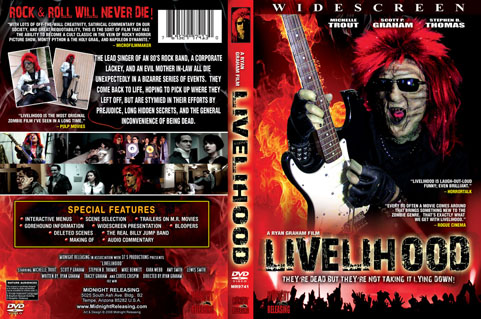 The following dispatch comes from
Smile, Hon, You're in Baltimore!
contributor Ryan Graham, whose feature-length directorial debut,
Livelihood,
is now available from Netflix:
Some very exciting news regarding
Livelihood
: we're on
Netflix
! If you have a Netflix account, please put the movie into your queue and also rate it and write a short review if you have time. The more positive remarks it has, the more likely people will be to give it a chance and put it in their queue!
Since a lot more people now have easy access to the film via Netflix, more reviews are starting to pop up online, and they're still universally positive. Here's a recent example:
"…most of these zombie comedies suck. But, every so often, there's a hidden gem in the sub-genre among all the crap. Livelihood is one of those hidden gems."