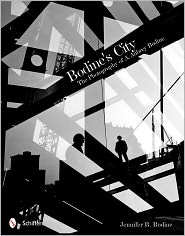 BALTIMORE, Md.
-
Jennifer Bodine
- daughter of legendary
Baltimore Sun
photographer
A. Aubrey Bodine
and proprietor of
www.AAubreyBodine.com
- will be on hand to promote the October 2011 release of her latest book,
Bodine's City: The Photography of A. Aubrey Bodine
(ISBN: 9780764338441), September 23-25 at the 2011
Baltimore Book Festival
. Bodine will be in the Schiffer Books booth all day, for all three days of the Festival.
"Most of these 154 images were shot on assignment and within a four-mile radius of where he lived or worked," says Bodine, who previously published another collection of her father's work,
Bodine's Chesapeake Bay Country
(ISBN: 9780870335624). But while "the subject of these pictures is exclusively Baltimore," Bodine notes that
Bodine's City
- which includes "award-winning pictures, popular images and ones that have not been seen since the one day they ran in the newspaper" - is "not a Baltimore picture book."
"The reason these photos transcend their geographical bounds is that Bodine's subject matter varied wildly, demonstrating the versatility of Bodine as an artist," she explains. Though generally defined as a Pictorialist, her father was "much more than one defining label. He photographed people, animals, buildings, harsh weather conditions, textures, geometric patterns, maritime images and city scapes."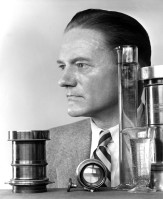 The elder Bodine shot feature photography for the
Baltimore Sunday Sun
from 1927 until his death in 1970. Throughout his career, Bodine published books, wrote articles, judged salon competitions, won awards from all over the world, corresponded with other photographers around the globe and lectured along the Eastern Seaboard, all while holding down a full-time job for a major city newspaper. His work continues to appear regularly in a variety of publications, including the award-winning zine,
Smile, Hon, You're in Baltimore!
.
Offering reprints, gift cards and more,
AAubreyBodine.com
allows visitors to peruse the site's nearly 4,000 photographs individually or by selecting from 250 distinct categories.
For more information regarding review copies, personal appearances and other inquiries, e-mail Jennifer Bodine at jbb@aaubreybodine.com, or call 1-800-556-7226.
-30-